Switch Media are passionate about providing tailored IP video solutions for a diverse range of industries.
As a multi-screen video platform, Switch Media design, develop and deliver tailored IP video solutions for a diverse range of industries including Broadcast Media, Live Event Broadcast, Government & Enterprise, Education and Training, Transport Applications, and Law Enforcement & Judiciary.
Switch Media's cloud based video content management system, the Media Manager, and in-house expertise enable the development of world class cutting edge solutions that meet the unique and specific needs of each client.
With an in-house professional services team of strategists, architects, programmers and technical staff, Switch Media can provide clients with a complete service including a full assessment, industry and technology insights, strategic planning and tailored solutions to gain an advantage in their market.
Switch Media develop fully customised solutions that incorporate end-to-end solutions, or specific modules that can be integrated with existing systems or hardware. Alternatively Switch Media have developed a suite of innovative products that can be utilised to fulfil more clear-cut needs.
With a client base that includes FOXTEL, SBS, Fairfax Media, Fox Sports, the ABC, Network Ten, the Australian Federal Parliament and RMIT, Switch Media has the experience and expertise to enable clients to deliver a superior Live and Catch-Up viewing experience to their audience – anywhere, anytime, on any device.
We are a team of experienced and dedicated professionals, ready to deliver cutting edge IP video solutions to meet your unique and specific needs. With an in-house professional services team of strategists, architects, programmers and technical staff we are able to provide clients with a market leading online video solution of the highest quality.
Contact our professional and knowledgeable sales team to discuss how we can assist you.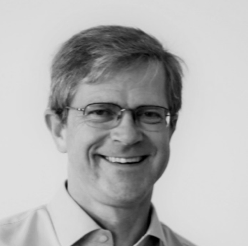 Christopher Stenhouse
CEO, Founder
Christopher Stenhouse has around 20 years business development, marketing and general management experience in the telecommunications and technology infrastructure industries in Australia, Asia and Europe. He has held senior roles in Telstra and BigPond, sold Air Traffic Control Systems for AWA in Asia, has worked with Booz & Company, and also worked in Germany with Atlas Copco.
Switch Media
Luke Durham
CTO, Founder
Luke Durham leads Switch Media's technical innovation and research team. He has close to 20 years experience in the IT industry and is a specialist in digital video technologies ranging from DVB systems, embedded set top box software, Live and VOD Streaming Video, IPTV Deployments, Mobile Applications, and Highly Scalable Cloud based system architectures.
Switch Media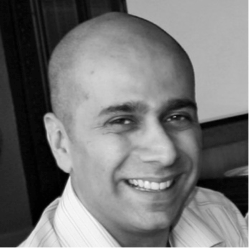 Namit Bimbhat
CEO - Switch Media Services India Pvt Ltd
Namit Bimbhat has been working in the media industry for over 20 years. He has co-owned, set-up and held senior management roles in major online organisations that range in specialty from advertising to gaming, mobile content creation and delivery.
Namit has worked extensively around the world with global brands and now drives the online broadcast team for Switch Media for India and the South Asia region. He is often called on to speak at online forums about the 'future of online video for India'.
Switch Media
Come and visit the Switch Media Showroom
We'd love to show you through our capabilities at our showroom in Pyrmont. Come and join us for a coffee and a chat!
Switch Media strategic partnerships