B&T MAGAZINE, 17 NOVEMBER, 2015
Online video streaming Switch Media, has launched AdEase, a new product that will help broadcasters and advertisers avoid ad blockers and maximise revenue from ad viewing.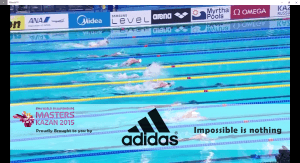 AdEase is a server-side ad insertion (SSAI) product that integrates with third party content management platforms to ingest the ads and deliver them direct to their destination on desktop and mobile devices.
By seamlessly stitching ads directly into sporting or entertainment programs, AdEase delivers a continuous video stream that not only makes it harder to isolate and block an ad but also provides a much smoother viewing experience by eliminating buffering between ad breaks.
Global research released in August* found that the amount of Internet users using ad blocking software in Australia exceeded one in five with the global cost of ad blocking estimated to be more than $21 billion in 2015.
Switch Media CEO Christopher Stenhouse said AdEase allows advertisers to maintain audience viewing which ultimately increases ad completion. "With ad blocking software growing in popularity among some demographics and posing an increasing threat to free content on the Internet, our solution is crucial for the revenue streams of Internet publishers, broadcasters and advertisers alike.
"AdEase is a product that allows a TV-like viewing experience for our clients and their end viewers – a more reliable playout of complete ads that we believe will lead to happier advertisers and more revenue from ad spend."
Unlike some competitors, Switch Media's breakthrough technology avoids the need for client ads and media to be re-ingested into their system before delivery to the viewer's device.
"AdEase is agnostic to where the media is stored and makes requests for the required media at time of playback. This saves content providers hours of ingestion time as well as the related costs," Stenhouse said.
"And while some competitors do not incorporate an integrated player, AdEase comes complete with the Switch Universal Player allowing seamless integration that can deliver both HTTP Live Streaming (HLS) and DASH technology across multiple platforms, as well as robust and insightful analytics."
Stenhouse said Switch Media was determined to provide its customers with the best solutions to take full advantage of the opportunities of both on-demand and live streaming
"Streaming is a complex technology exercise. With AdEase and our other innovations we are making streaming an ever better experience for broadcast, corporate and government customers as well as their end users.
"AdEase will provide customers with powerful analytics essential for tracking the effectiveness of online ads which will in turn allow them to command higher CPMs for their ads."
Switch Media will launch its AdEase technology at the Australian OTT Summit on Wednesday and Thursday, 18-19 November, at Sydney's Intercontinental Hotel.
Link to B&T MAGAZINE article (17/11/15): Switch Media Launches Video Streaming Monetisation Solution – Undetectable To Ad Blockers
https://www.switch.tv/wp-content/uploads/2015/11/Swimming-with-ad.png
867
1600
Suzanne Levy
https://www.switch.tv/wp-content/uploads/2019/03/switchmedia_logo_landscape_tagline_original_med.png
Suzanne Levy
2015-11-19 11:29:46
2015-11-19 11:52:16
Switch Media Launches Video Streaming Monetisation Solution – Undetectable To Ad Blockers