"The greatest wealth is health"…
BLOG by Mark Johns, CTO, Switch Media
Streamed content has totally changed the way we watch TV and its popularity is growing year-on-year. Last month, Digital TV Europe (amongst other publications) highlighted a report from analysts Digital TV Research which shows that the OTT TV industry's global revenues are set to increase by US$21 billion in 2022 alone. It also shows that the top five of 138 countries tracked will command 65 percent of global OTT revenues by 2027. A total of 25 countries will see OTT revenues of more than US$1 billion, up from 17 countries in 2021.
As well as enabling us to watch what we want, where we want, when we want and how we want, OTT has also provided new opportunities to access and view interesting, high-quality content for research and information purposes making a huge difference in people's lives. For example, the wellness market is booming with the rise of telehealth as more of us start to take greater responsibility for our own health and wellbeing. This McKinsey report published last year shows that it's a $1.5 trillion market globally and it's growing at a rate of five to ten percent each year.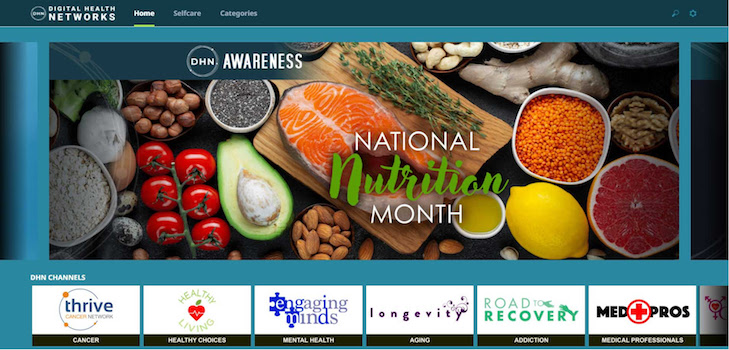 We're extremely proud to have been involved as a launch partner with wellness start-up service Digital Health Networks (DHN), which is an excellent reference for health content providers. We recently launched DHN's end-to-end online content publishing platform, which provides free access to thousands of hours of inspirational, custom-curated and self-produced shows as well as movies specific to a whole host of medical and wellness genres. Initially launching in the US and Canada on web, iOS and Android platforms, Digital Health Networks provides viewers with real stories, personal community connections and educational resources. Designed, developed and delivered by Switch Media and DHN in just over three months, the service is also due to launch on LG, Samgung and Android TV's in the near future.
Our award-winning MediaHQ online content publishing platform provides DHN with a sophisticated workflow engine including an advanced suite of modular capabilities that are flexible, powerful and easy to integrate. From ingest, media management and preparation to distribution and analytics, the solution enables access to all the online content publishing tools required —in one place. As part of the development, we also created an extensive classification structure for easy navigation to the multitude of categories and sub-categories attributed to their varied content.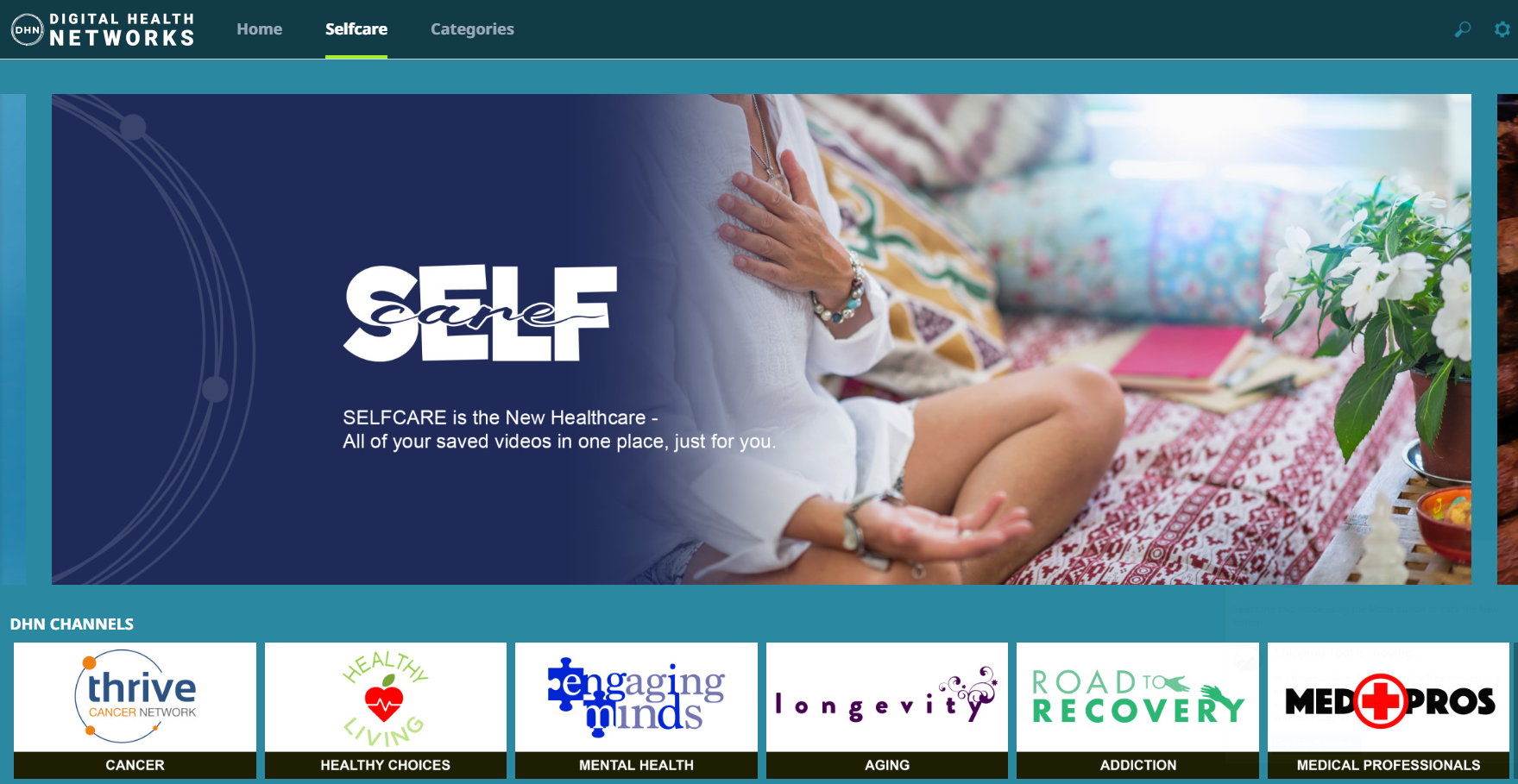 With over 100 health topic categories, a key classification via a variety of channels is designed to guide viewers to content of specific interest to them. These channels include Engaging Minds, Thrive Cancer Network, Road to Recovery, Parenthood, Forever Young, Med Pros, Healthy Lifestyle, Longevity, Sexual Health, DHN Originals, Caregivers Playbook and DHN Podcasts. Content is also classified via 12 main categories, each with its own extensive list of sub-categories. For example, the cancer category includes sub-categories such as breast cancer, skin cancer, prostate cancer, lung cancer and so on. Viewers can bookmark and save their favourite shows in their own Self Care tab, which can be conveniently accessed whenever they log into the service.
This was a really satisfying project to be involved in from both a professional and personal level. We were able to facilitate delivery of this fantastic new online resource that is providing support, inspiration, connection and education to many. The abundance of diverse, high-quality content created by medical experts and incredible filmmakers gives invaluable support to those who are struggling with their own or a loved one's health issues. We're beyond proud to have worked with Digital Health Networks on this quick turnaround project.
If you're looking to stream wellness content or any other genre, get in touch. We're here to help. As the Roman poet Virgil said, "The greatest wealth is health."