Freeview FV announced as Gold Stevie Winner
As end-to-end service provider for the Freeview FV app Switch Media are overjoyed that it has WON the Gold Stevie for innovation in the entertainment apps category! Read press release below.
FREEVIEW MEDIA RELEASE 20 April 2017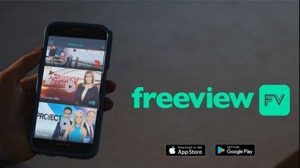 Freeview FV announced as Gold Stevie Winner Freeview's world-first free-to-air TV live streaming and catch-up mobile app Freeview FV has won Gold at the international 2017 Asia-Pacific
Stevie Awards. The international Asia-Pacific Stevie Awards are open to 22 countries in the Asia-Pacific region and focus on recognising innovation in all its forms.
Freeview FV won the Gold Stevie for innovation in the entertainment apps category, recognising Freeview FV's world-first collaboration that revolutionises the free-to-air TV viewing experience for all Australians.
"Freeview FV is a truly innovative and user-friendly service that gives Australians access to TV on the go and we're delighted to see it recognised alongside some of the best at an international level. "This award is a credit to the Australian FTA industry and the collaboration of all the broadcasters which resulted in the creation of a world-leading TV experience," said Freeview CEO Elizabeth Ross. Freeview FV is also the only Australian company to be shortlisted for the international Connie Awards, with winners to be announced on May 3, 2017.
Launched in November 2016, Freeview FV is available on iOS and Android mobile and tablets, delivering TV straight into viewers' hands. Freeview FV delivers live streaming of 20 free-to-air TV channels and the catch-up content from all broadcasters with just one click. Available channels include: ABC, SBS, Seven, Channel 9, TEN, ONE, Eleven ABC2/ABC KIDS, ABC ME, ABC News 24, SBS VICELAND, Food Network, NITV, 7TWO, 7Mate, 7Flix, Racing.com, 9Gem, 9Go! and 9Life. More live channels will be added as they become available.
About Freeview
Launched in 2008, Freeview is the free digital television service in Australia which presents and promotes free-to-air channels and content to all Australians. Freeview encourages Australians to watch free-to-air content across various platforms by promoting benefits that include more than 25 channels and catch-up services for free. Freeview's mission is to deliver the free-to-air content to all Australians where, when and on whatever device they choose.
Link to article Freeview FV announced as Gold Stevie Winner
https://www.switch.tv/wp-content/uploads/2017/04/Freeview-FV-Stevie-winner4.png
630
906
Suzanne Levy
https://www.switch.tv/wp-content/uploads/2019/03/switchmedia_logo_landscape_tagline_original_med.png
Suzanne Levy
2017-04-20 15:37:07
2017-04-20 15:37:07
Freeview FV announced as Gold Stevie Winner