The many complexities of online video
Paul Skinner, Senior Software Engineer, Switch Media.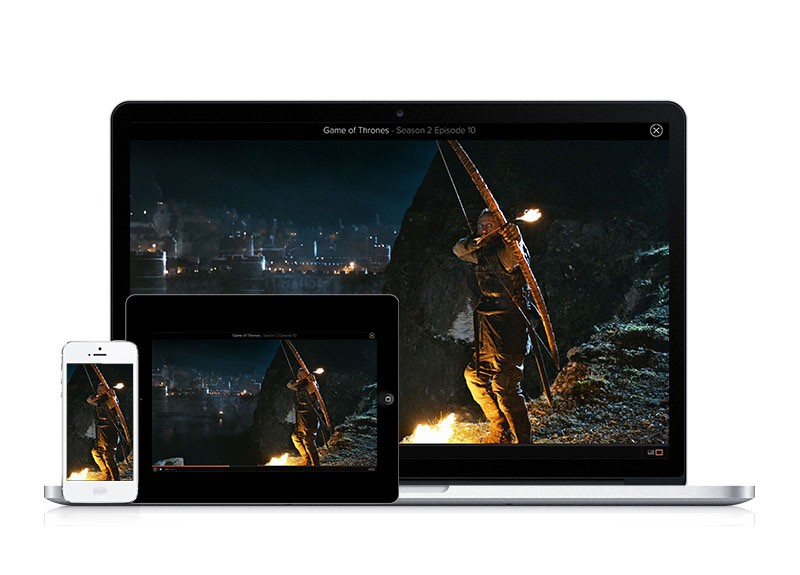 At Switch Media we often speak to clients who assume putting video online is no more difficult than adding a new webpage to their site. Yet, the reality is that Google bought YouTube for over 2 billion dollars… that figure was unheard of in 2006. Just look around at how many websites contain really good video that consistently works across all devices… it's certainly not many. That's because putting video online can be a complex operation, but why?
Let's go through some of the challenges businesses who want to put video content online face.
Royalties. Web standards tend to be more of a consensus system. When Adobe flash animations ruled the web, Steve Jobs led the charge against its inefficient vector based system that would slow down his iPhones. In that particular case, the problem was clear and the world agreed on royalty free standards like HTML 5, as they allow for far more efficient animations on phones and tablets.
Video is a different animal. With video we are not reaching a consensus on how we explain an animation. Video standards require researchers at institutions like Germany's Fraunhofer Society, or possibly even Australia's CSIRO, to test mathematical Fourier transforms, compression algorithms and colour spaces to find the most efficient ways to compress video. But someone has to foot the bill for their efforts.
This leads to several competing standards. The most recent high profile battle was when Google bought the VP8 codec to compete against MPEGs H.264 codec as the standard of choice for the web. Google intervened because of the royalties MPEG was charging. Which horse would you back in this race?
Hardware decoding in devices. This is where the algorithms to decrypt video are baked into the client's CPU with low level software that 'cannot be changed'. This allows the power efficient CPU in your phone or set top box to play video. Although due to royalties, every device supports different video technologies. A phone manufacturer may license a wide range of technologies for their high end devices. And yes, you guessed it, their cheaper devices may not be so lucky. This leads to the video supplier having to support a myriad of codecs, bitrates, muxing formats etc. which can be a complex and lengthy process.
Doing it all live! Live streaming presents its own challenges. Typically the TV shows you watch on Presto or Netflix have been encoded with a piece of software that unfortunately is too slow to produce good quality video in real time. A common solution is hardware encoding appliances, which can easily cost over $100K! This is a huge expense for any business, but there are other options that don't cost an arm and a leg. Switch Media can help you to understand these other options, as well as how much redundancy you require and how much bandwidth you need to reserve for your live feeds.
Video processing infrastructure. Video is a trade-off between processing power and the amount of data required to transmit and store it. By using more CPU cycles to encode multiple renditions of the video, the result is quality video that is quick to transmit and is supported by even older devices. But who's got multiple spare multi core servers lying around to encode videos, or terabytes of redundant storage to store the multiple renditions? That's why using online video specialists like Switch Media is a smart option. We have the equipment and software ready to go, with the skills and experience to manage them.
Securing content. The content you wish to share on your site may need to be licensed and is often only for a specific audience – so it's important to secure your content. To do this you can go through Digital Rights Management providers, also known as Conditional Access Vendors, who can help to control who can watch your video. But this is just one piece of the puzzle, these guys cannot encode your video or ensure it plays across all devices. Going with an online video specialist that can cover all elements of your video is a much easier option. At Switch Media, if we do the encoding then it's our responsibility to ensure all security requirements are met so that our client's content is as secure as it can be, and where possible we avoid going through a CA vendor to avoid unnecessary costs.
A globally competitive technology leader in delivering online video content, Switch Media understands every facet of online video, from hardware and infrastructure to royalties and security. Our in-house team of strategists, architects, programmers and technical staff can provide expertise and management of all elements around placing video online, so that businesses can reap the benefits of implementing this new technology without having to become sudden experts in the many complexities that are involved. 
Feel free to contact us  to discuss how we can assist you with your online video needs and queries.
Paul Skinner, Senior Software Engineer, Switch Media.
Paul has worked from video engineer to lead software engineer. He has worked for 8 years with customers that include tier 1 broadcasters in Australia and Africa.
https://www.switch.tv/wp-content/uploads/2011/12/Foxtel_slider041.jpg
575
800
Suzanne Levy
https://www.switch.tv/wp-content/uploads/2019/03/switchmedia_logo_landscape_tagline_original_med.png
Suzanne Levy
2015-05-22 14:53:23
2015-06-23 14:50:57
The many complexities of online video