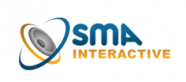 Switch Media delivers music streaming platform to support enhanced Internet delivery service for Satellite Music Australia
Delivering managed content services for music, video, news and advertising.
Multi-screen video specialists Switch Media today announced it has delivered a new service platform to support the continuing delivery of Satellite Music Australia's (SMA) managed content services.
With access to the largest digital database in the Southern Hemisphere, SMA delivers licensed content to over 3,000 venues throughout Australia and New Zealand. Content is drawn from over a quarter of a million files and includes audio, music streaming, video entertainment, advertising and marketing solutions.
Armed with a requirement to upgrade its existing service to an internet based platform and at the same time add new end user functionality SMA chose Switch Media's cloud based platform, the Switch Media Manager, to support the launch of the new service. The Switch Media Manager is also providing workflow management, transcoding services, storage, metadata and rights management, user authentication and user channel access privileges.
In addition, the new delivery platform needed to be 100% compatible with the existing field installed player devices .
Another new feature enables end user customised functionality via an interactive web portal. Via the portal, users can create their own playlists schedule and upload advertisements, create their own signage and make announcements in a controlled and targeted capacity.
Switch Media CEO Christopher Stenhouse commented,
"We are delighted to have been chosen by SMA to partner in the development and evolution of their outstanding service. In addition we are looking forward to working with SMA in the future as we explore new possibilities and develop unique features providing further enhancements to the service."
Going live in May 2013 the service is now providing 24/7 delivery of 21 managed channel categories. Content categories continue to be managed by SMA who develops genres whilst creating and rotating playlists on a regular basis.
https://www.switch.tv/wp-content/uploads/2013/04/sma_new-e1441074878807.png
82
186
Team Switch
https://www.switch.tv/wp-content/uploads/2019/03/switchmedia_logo_landscape_tagline_original_med.png
Team Switch
2013-06-26 15:54:00
2015-09-01 15:18:33
Switch Media delivers music streaming platform to support enhanced Internet delivery service for Satellite Music Australia