Netflix, ABC iView & SBS Dominate Oz Streaming Wars
Source: ChannelNews 01 February 2018
Latest findings from Switch Media has revealed Netflix, ABC iView and SBS On Demand are Australia's dominant streaming players, with over half the population utilising the three services.
Netflix comes in as the market leader, with 69% of Aussies using the service. ABC iView places second with 57%, and SBS On Demand closely behind at 52%.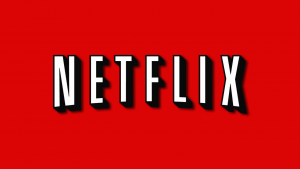 Based on the response of over 1,000 Australians, the three online streaming providers also come in the best rated for user experience.
On behalf of Switch Media, Stable Research has found older Australians are the primary viewers of ABC iView and SBS On Demand, notching 70% and 67% of over 65-year-olds respectively.
By contrast, the average Australian Netflix user is substantially younger. 96% of 18 – 24 year olds utilise the service, with 74% of these female.
The firm's latest research reveals on average Australians use 4.3 streaming services.
39% of respondents employ their laptop or desktop PC for online streaming. 34% opt for an Apple iPad, and 30% choose an iPhone. The Smart TV comes in at 28%.
The most popular location to watch online streamed content is in the living room (86%), followed by a user's bedroom (57%).
Despite the flexibility online streaming offers, only 14% of respondents state they use the service on public transport. 6% watch in their car.
Switch Media Co-founder and CEO, Christopher Stenhouse, affirms the research reflects not only what Australians are watching, but emerging consumer behaviour trends also:
"From our research findings, it's clear that audiences will experiment with various streaming services, however, the most popular and sustainable services will be those that have the best content and user experience including benefits such as seamless ad transitions and content recommendations".
Stenhouse also emphasises the growing trend of 'binge watching' amongst Australians:
"We are also seeing that Australians are increasingly becoming 'binge' watchers. While most consumers (80%) use streamed content as a tool to catch up on programs they've missed, 60% are also using it to 'binge' watch an entire TV series.
"Cramming an entire original series into a weekend or even one night is definitely becoming a popular pastime with consumers of all ages."
Switch Media provides streaming technologies used with content delivery for providers such as; Foxtel, SBS, ABC TV, FreeviewTV (20+ channels), plus more.
https://www.switch.tv/wp-content/uploads/2018/02/ABC-SBS-Netflix-Samsung-TV.jpg
583
1200
Team Switch
https://www.switch.tv/wp-content/uploads/2019/03/switchmedia_logo_landscape_tagline_original_med.png
Team Switch
2018-02-01 11:20:12
2018-02-01 11:36:23
Netflix, ABC iView & SBS Dominate Oz Streaming Wars