Our take on IBC 2022…
BLOG by Oscar Gutierrez, VP Business Development, Switch Media
We're back from a busy few days at IBC 2022 in Amsterdam, the first time the show has been held as an in-person event since 2019. Apart from the horrendous queues at Schiphol airport, the show didn't disappoint. We enjoyed catching up with colleagues and friends from Europe and across the world, discussing our online content publishing platforms MediaHQ and MediaHQ Lite.
Although slightly smaller in attendance and exhibitor numbers, the show was lively and had a good buzz about it. We're all living in uncertain times with many countries trying to stabilise their economic situations, which understandably causes unease, so it was interesting to gain some perspective by talking to people and reading the latest news coming out of the IBC Conference sessions.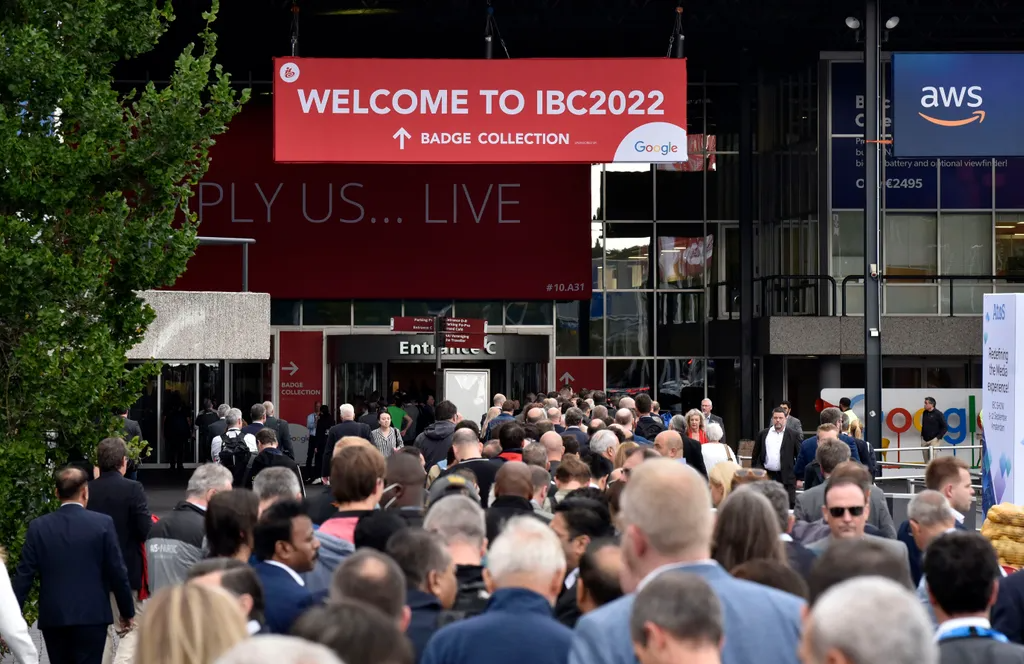 For one, FAST channels are proving popular. In a session titled, "Transitioning Linear and VOD and Introducing the Simplicity of FAST", moderator Nathalie Lethbridge, Founder and MD of Atonik Digital, highlighted a report by analysts Omdia that showed that the FAST market will generate $4bn in revenue in the US in 2022 (as reported in the IBC Daily). Rather than linear channels disappearing, which is what a lot of people expected, it shows that viewers still enjoy the lean-back TV experience and FAST provides a hybrid option.
Sustainability is quite rightly gaining importance on many companies' agendas and the cloud and remote working have allowed manufacturers to make strides with their sustainability efforts. Companies including Google discussed their plans to decarbonise their energy supplies. An article in the IBC Daily quoted Jackie Pynadath, Google Cloud's Director, Sustainability and Innovation, saying, "A big focus for us is how we can enable everyone to make sustainable choices in their lives using our technology." She said the company hopes to deliver five gigawatts of new carbon-free energy to manufacturing regions. "That's the same amount of solar energy that you might find in the state of Arizona," she added. Anthony Basham, President, SCTE said, "We have clearly seen that remote working is successful and we have a resilient backbone that functions well, which is great news. No one is travelling as much now and that is beneficial in the terms of the cost of CO2 to the environment and the expense of travel to business. That's going to be very important as we continue to navigate this more uncertain world."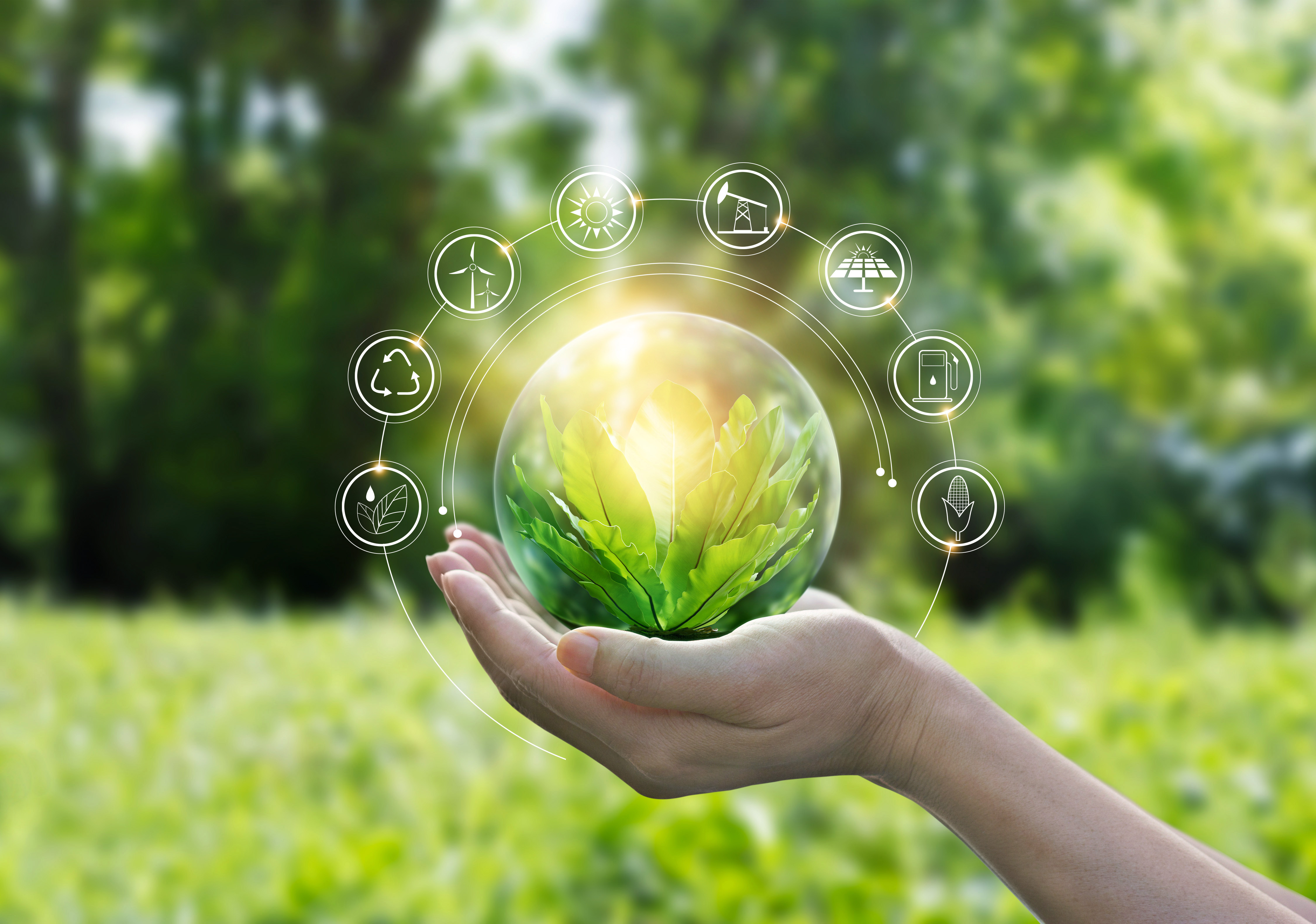 Looking around the show it does beg the question, how can we make trade shows more sustainable. We saw smaller stands this year and companies had sent less staff than in previous years. Also, because most kit is plug-and-play, the days of cupboards full of hardware on stands is long gone but the trade show carbon footprint is still an issue and one that should continue to be addressed.
On the cloud front the IBC Daily spoke to Microsoft's Worldwide Strategy Director – Media and Entertainment. He believes the broadcast industry is at a transition point. "I think we're seeing a change in the industry where a lot of the infrastructure we deal with is getting to the point where we almost consider it legacy. I think the cloud represents a unique opportunity to really manage, create, store all different types of content and push that to various endpoints," he says.
At Switch Media we've seen a huge transition to the cloud, particularly hybrid models, which enables media companies to control the costs more easily, especially if they have large archives. Many companies are developing their own cloud strategies based on IT SaaS infrastructure to remove some of the CAPEX costs that we've seen in the not-too-distant past. Also, many companies are adopting cloud tools rather than using the cloud as a destination.
Further exploring the show floor, CMS (Content Management System) was a subject being talked about a lot. Our Media Manager offers a powerful and flexible video content management system that fully supports the process of content delivery to web and mobile devices. It solves complex online video problems so that viewers can immerse themselves in the content without ever thinking about the technology that makes it happen.

 Built on components of MediaHQ, Media Manager allows users to upload, transcode, and publish audio and video content for consumption on connected devices. SaaS and cloud-based, Media Manager offers a commercially low risk approach in that the platform will scale and grow as required. Our modular architecture and powerful workflow engine provide a high degree of customisability, making it easy to fit into existing workflows. Media Manager has been implemented for dozens of broadcasters and content providers and services a diverse range of needs.
With IBC over now and as we start to close out 2022, we envisage a consolidation in the market, not only in terms of OTT platforms, but also technology companies that merge or acquire others to become bigger players as well as front and backend technology companies partnering to offer a more compelling and complete solution. Very often these consolidations mean more aggressive prices and companies that have merged are often a more attractive proposition to the larger content owners.
All in all, it was a successful show and it felt good to be back in person on the tradeshow floor.