The Power of SSAI 

A

cross 

OTT

 Platform

s
The OTT market has seen almost unchecked growth over the last five years. But are those offering such services cashing in effectively? Tim Armstrong, general manager AdEase, Switch Media, argues that the challenge is for service providers to meet viewer expectations.
Broadcasters and media companies have a common goal of delivering quality content to users via the best possible experience. It's clear that we're continuing to move towards a 'TV everywhere' state, with consumers demanding access to content across more and more devices, anywhere and at any time, with a seamless user experience. Viewers are becoming less tolerant of quality failures and expect streaming industry players to meet their growing expectations, or face being left behind in a highly contested market.  
RapidTV News recently published key findings from a "State of Digital Lifestyles" report conducted by Limelight Networks. The research – based on data from adults in France, Germany, India, Italy, Japan, Singapore, South Korea, the UK and the United States who had downloaded software or streamed online video or music during the last month – confirmed that streaming has become mainstream. Consumers prefer to stream movies, TV shows and music online rather than download or purchase physical media. More than 66 percent stream video and 58 percent stream music online. However, over 86 percent of consumers are frustrated by the process of using digital content. The biggest complaint in the research is playback errors, with nearly 35 per cent noting this as their primary issue followed by 31 per cent who are annoyed by buffering of digital content. 
In 2018, Switch Media conducted its own study in conjunction with Stable Research to provide a stronger understanding of consumer behaviour,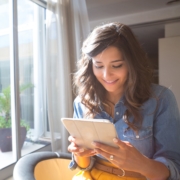 perceptions and expectations, with a focus on effective monetisation in this lucrative and booming market. The report, which explored Australia's media viewing preferences and consumption habits, also found the streaming experience is an ongoing issue for many. The top five problems raised by consumers included buffering, ad placement and transitions, content availability, loading times and crashes.  
The dawn of a new advertising horizon 
It's clear there are challenges for broadcasters and content owners, the most crucial of which is how to provide the best and most consistent user experience whilst simultaneously maximising revenues across every platform and device. This means the manner in which adverts are served, and the quality of the end-user experience, is central to viewer retention.  
With traditional broadcast the level of flexibility and options as an advertiser are restrictive, making this approach more applicable to those seeking mass audiences and reach. Advertising placements are sold by time of day, day of the week and content ratings, with less complexity around where to invest. This lack of measurement largely prevents effective demonstration of return on investment.  
While viewers transitioning to OTT video platforms has greatly increased the options and flexibility for advertisers, issues around the way those ads are served and presented is still being debated. 
Server–side ad insertion verses client–side ad insertion 
So how do broadcasters maximise OTT revenues while maintaining, or even enhancing, the viewer experience? Until recently, traditional online video advertising has been delivered using client-side ad insertion (CSAI). Although previously an acceptable form of ad delivery, today's users expect a higher quality online viewing experience.  Client-side advertising is often clunky, with issues like buffering caused by switching players between programme content and ads. Users are exposed to black screens and spinning wheels while waiting for ad playback to start, and often the same when returning to the programme content after the ad break. As the ads are called by the client it means ad blockers can detect a call to an ad server and block it, meaning lost revenue opportunity for the content owner.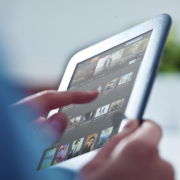 There is now a solution: server-side ad insertion (SSAI). With SSAI everything happens in the background. The video advertising creative is transcoded to match the quality of the content being consumed.  Not only is it quality-matched, both in terms of video and audio, the advertising is stitched into the video stream to support a seamless content-to-advertising transition.  This delivers a consistent TV-like viewing experience and mitigates the efficacy of ad blockers. For advertisers and consumers, ad calls are supplemented by user, content and device–based data. This is done prior to the ad break and allows for the targeting of individuals and households. 
The media owner benefits from SSAI through an increase in customer sentiment and a reduction in consumer churn. Revenue is also improved, as SSAI is not susceptible to ad blockers, and increased CPMs are achieved via increased targeting capabilities.  
For the viewer, an increase in relevant advertising can be delivered across both live and on demand through data supplemented 'ad calling' with the creation of individual sessions and a personalised stream for each unique playback.   
Server-side ad insertion is a significant improvement over the client-side experience. We've gathered market feedback and seen an increasing shift to server-side ad insertion as a standard practice, especially to insert mid-roll advertising in live content. This is not only inevitable but highly beneficial. Consumers have certain expectations when it comes to ad delivery within the content they are consuming, and client-side ad serving has led to increased consumer frustrations over time.  
Looking to the future 
Although there are characteristics of traditional broadcast advertising that continue to exist in this new digital world, the ability to execute data-driven campaigns in an environment that supports measurement enables advertisers to think very differently about engaging their target audiences.  As OTT captures a greater proportion of audiences, the rigid ad break structures of traditional television will change in accordance. Advertisers will gain additional choice around length of ads, duration of ad break and of course the choice of audiences to target.   
The future looks bright, but the challenge is for service providers to meet viewer expectations, both in terms of the quality and quantity of what they're streaming and to get their pricing model right.  A seamless, enjoyable user experience across all devices relies heavily on using the best technology currently available. The ever-increasing online viewing options and rise in audience expectations means it doesn't take much to face being left behind in a hotly contested market.