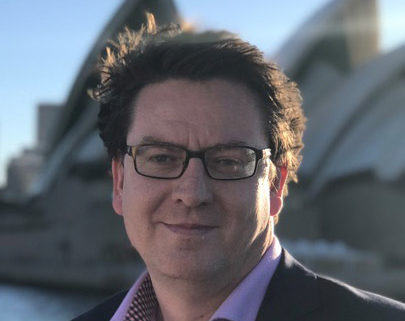 Switch Media appoints former Ericsson executive as CEO
Source: Mumbrella 09 March 2018
Australian streaming technology business, Switch Media has appointed former Ericsson executive Mark Johns to take over as CEO from Christopher Stenhouse, the company has announced.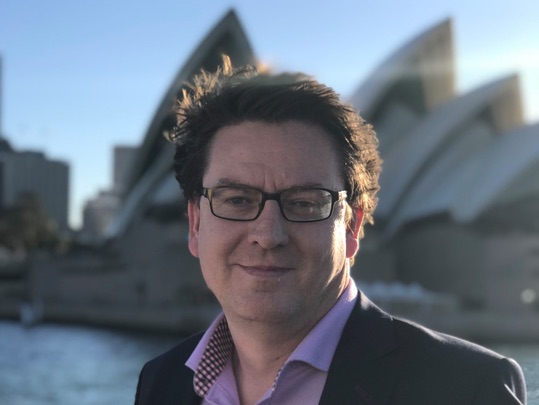 The announcement:
Switch Media appoints former Ericsson executive as CEO
An experienced international broadcast and over the top (OTT) executive has taken the reins of one of Australia's fastest growing streaming technology businesses as the sector braces itself for further growth in the coming years.
Switch Media, one of the world leaders in content streaming, has appointed Ericsson's former Head of Media and Broadcast Technology, Mark Johns, as Chief Executive Officer, with co-founder and current CEO Christopher Stenhouse stepping into the role of Chief Financial Officer.
Switch Media, which was founded in a home office as a small YouTube like start-up 12 years ago before changing its focus to OTT technology solutions, has worked with most major broadcasters, including Seven, Ten, SBS, ABC and Foxtel, developed the Free to Air Broadcast industry apps for Freeview Australia and Freeview New Zealand, and delivers solutions for Federal Parliament and Melbourne's RMIT.
Mark Johns, who while at Ericsson headed up the development of its Video On Demand technology platform Nuvu, previously worked for Switch Media when it was in its infancy and has also held senior roles in the radio, television and technology sectors over his 25 year career.
Mr Stenhouse, who founded the business with its current Chief Technology Officer, Luke Durham, said the appointment of Mark would ensure the business leveraged the strong tailwinds that the streaming industry was experiencing to continue its strong growth trajectory.
"Year on year since our inception, Switch Media has delivered more than 40 per cent growth and driven strong profitability to enable us to reinvest into the business and remain at the forefront of OTT technology," Mr Stenhouse said.
"With the evolution of streaming continuing and showing no signs of abating locally or internationally, Mark's long-held knowledge of Switch and his experience of the international OTT market will ensure that Switch Media is well placed to grow our slice of the OTT technology pie."
Mr Johns said he was looking forward to further growing the Switch Media success story that he had been a part of in the early days when he played an instrumental role in securing Foxtel as a major customer for streaming of the 2012 London Olympics.
"This industry keeps evolving at rapid rates – from the participants offering video on demand (VOD) and subscription video on demand (SVOD) services through to the types of devices people want to access services on," Mr Johns said.
"Switch has kept at the forefront of these changes and developed innovative solutions to some of the key challenges that the content owners face, from quality of the streaming service for the viewer to how they can best monetise their content.
"I am excited about the opportunity to take an already successful business and drive it to its next stage of growth in a market that is growing by more than 20 percent annually and seeing new entrants to the market.
"It is a really exciting time in the industry, with its strong growth trajectory being driven by three forces.
"Firstly, broadcasters want the experience provided by their streaming services to meet and increasingly exceed the experience of traditional broadcast.
"Secondly, we have new content players and owners (such as sporting associations) looking to build their own platforms that they can monetise.
"Finally, we are seeing new fields outside of the broadcast industry, such as the health, education and transport sectors, seeking access to high quality video streaming services."
https://www.switch.tv/wp-content/uploads/2018/03/Mark-Johns-Switch-Media_featured.jpg
405
405
Team Switch
https://www.switch.tv/wp-content/uploads/2019/03/switchmedia_logo_landscape_tagline_original_med.png
Team Switch
2018-03-12 10:06:24
2018-04-03 14:59:45
Switch Media appoints former Ericsson executive as CEO