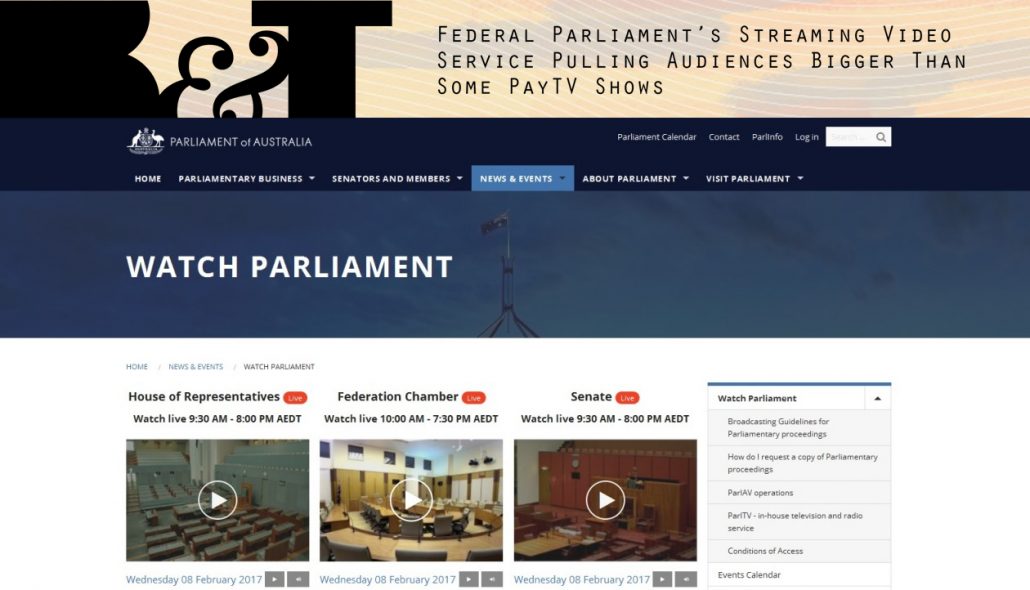 Continuing from a long standing successful partnership with The Department of Parliamentary Services (DPS), Switch Media was excited to have assisted in the delivery of their new Online Video Platform (OVP).
Launched in November 2016, the enhanced platform now live streams all the official sittings of National Parliament, hosts and streams video on demand content, and provides support for Live and VOD closed captions.
The project comprised of two key components: Live streaming and Video-on-Demand
For Live Streaming, Switch Media partnered with Harmonic (formerly Thomson) for the provision, configuration and installation of live encoders and origin servers onsite at DPS. Coupled with our Media Manager platform and Universal Player, we were able to deliver 24/7 live streaming of the Parliamentary Proceedings, with added features such as Live Captions support and a 5-hour rewind (DVR) window, as well as Live2VOD capture.
For the VOD element, Switch Media delivered a bespoke Universal Player modification that supports multiple playlists in 'tabbed' mode, which DPS embed in multiple places on their website. They use Media Manager to upload and publish the short form video-on-demand content for the various sections of their website (e.g. "Senate Highlights", and "About the House TV"). Our video platform gives them adaptive bit rate streaming, as well as support across all modern desktop browsers and mobile devices.
READ PRESS RELEASE:
Federal Parliament's Streaming Video Service Pulling Audiences Bigger Than Some PayTV Shows – Posted by John Hanrahan, B & T, 13 February, 2017.