What we got up to at NAB Show 2017!
It was another successful NAB Show for Switch Media where we showcased our world-class online video solutions AdEase, Switch Live2VOD and AppSolute; and shared our most recent success around developing the world-first, multi international award winning Freeview FV app.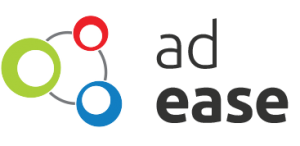 AdEase
AdEase is a server-side ad insertion solution with advanced anti-ad-blocking and audience targeting capabilities. Enabling pre, mid and post-roll ad placement, AdEase provides a personalised viewing experience for your audience, as well as maximum revenue for you.

Switch Live2VOD
Switch Live2VOD is an end-to-end solution that captures, encodes and stores live and linear video content for on-demand use.

AppSolute
AppSolute is a highly optimised and customisable multi-screen app framework that enables you to deliver Live and On-Demand content to your own fully branded app quickly and easily.
The Buzz
There was a lot of buzz around  AdEase, our server-side monetization solution that defeats ad blockers and maximises revenue; as well as our end-to-end live to VOD solution Switch Live2VOD.
Our Presentations
We were honoured to present at the CM|IP Debate Theatre's across from our booth to share our knowledge and expertise around the evolution of OTT, as well as mobile video delivery technologies and standards, DRM considerations and monetization.
Check out Switch Media's CEO, Christopher Stenhouse presentation: The Evolution of OTT
Watch Christopher Stenhouse's interview with NAB Show presenter Bridgid Nzekwu
View a snip of Switch Media's Broadcast Director Bruce Hume sharing his thoughts around mobile video delivery
Check out some photos from the event: