IBC Takeaways, 1, 2, 3…
BLOG by Oscar Gutierrez, VP Business Development, Switch Media
As the seasons begin to change, so ends another IBC Show. In Amsterdam, summer and autumn were dancing as weather turned from brilliant warm sunshine to storms and rain. The mood on the tradeshow floor was certainly more upbeat with a positive buzz around the halls. After COVID-19 closed the show's doors for two years, IBC seems to have become more of a European media event with less visitors from Asia and the US than we saw pre-pandemic. The official IBC figures show that 43,065 attendees from 170 countries attended along with more than 1,200 exhibitors.
We were co-located with our partner Planetcast in Hall 5, where we had a demo station setup to show our award-winning MediaHQ online content publishing platform. From our perspective, there were three main takeaways from the show. First is monetisation. What OTT start-ups need to consider is that launching an OTT platform is a marathon and not a sprint. They need to have the patience to develop their offering over time and they need to have enough financial backing to carry the first couple of years. For content owners, the process is much easier because they can push their content out and monetise it more quickly but for OTT companies that are aggregating content, they need the financial backing to take that initial hit.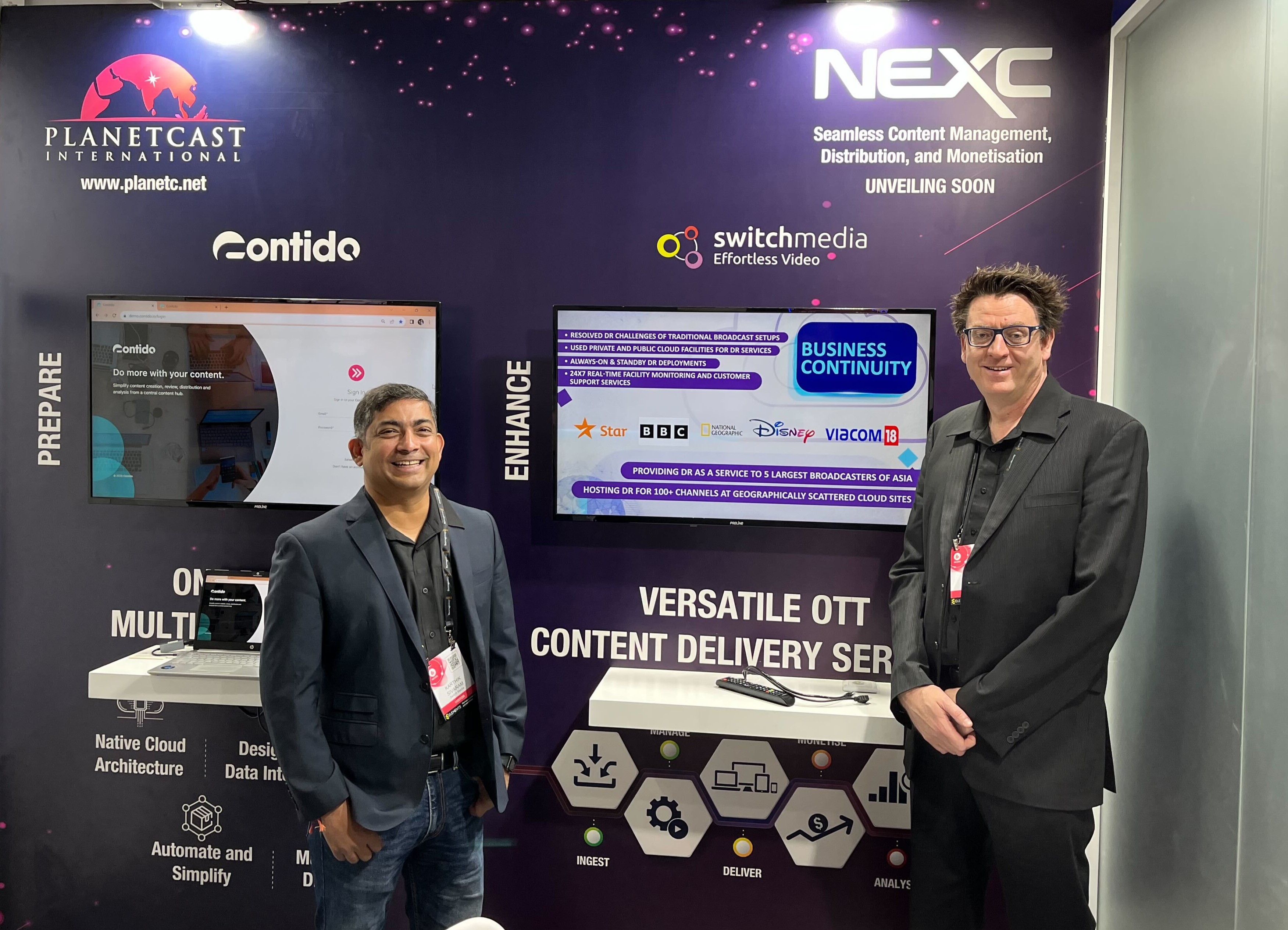 The second is companies that claim to be able to do it all. We see this a lot in the OTT space.  If you're supplying to one customer it's not difficult to supply and provide the necessary support for an end-to-end solution but if you're supplying to multiple customers around the world, this is far more complex and takes a great deal of experience to navigate.
At Switch Media, we truly have this experience and are well positioned to take on multiple projects. Evolved over more than a decade, our world-class MediaHQ online content publishing platform has a powerful workflow engine and houses an advanced suite of modular capabilities that are flexible, powerful and easy to integrate. MediaHQ becomes the customer's complete content delivery headquarters, from ingest, media management and preparation to distribution and analytics, and our customers have access to everything under one roof. MediaHQ is also supported by our technical team 24/7, so customers can be confident that they're in expert hands and will be taken care of every step of the way.
Third, people are still riding the FAST channel wave but there seems to be some confusion around FAST channels. They're not just the creation of a linear feed they're a linear feed with inserted advertising. In our opinion the advertising model is not bullet-proof yet and people are still trying to monetise the FAST channel option.
Overall, we had a really enjoyable show catching up with our customers and colleagues, and demonstrating the value of MediaHQ to potential customers who are looking for a flexible suite of modular components that easily integrate with existing systems. We certainly feel that industry tradeshows still have their place and we look forward to IBC 2024.