The leading OTT IPTV Solution for education, EnhanceTV streams the best in educational television direct to students and teachers 24/7.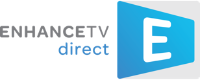 The Client
EnhanceTV Direct is a video on demand service that streams the best in educational television direct to computers, tablets or smartphones, anywhere, anytime. The foundations of EnhanceTV lay in the desire to make educational content easily available to teachers and students. There are 21,000 high quality educational programs already in the archive, growing daily.
EnhanceTV Direct allows educators to spend more time teaching by making the most of the research already done for them – including over 900 study guides and feature articles that cover a variety of subjects, and are available for download.
Switch Media's Role
Switch Media's cloud based video content management system, the Switch Media Manager, was chosen to capture, ingest and encode major national network content to then publish for easy access via the EnhanceTV Direct website.
Switch Media's in-house design and development team worked closely with ETV in the specification and design of the service, with the platform needing 100% accessibility to the Switch Media Manager to provide consistent user access to the EnhanceTV Direct service at all times.
The Switch Media Manager provides workflow management, transcoding services, storage, metadata management, user authentication and data security capabilities, utilising our online streaming server to support concurrent streams and playback on the ETVD website.
"If you see something on TV you know it's going to be on EnhanceTV Direct. It's a quick, accessible and easy to use service. The immediacy is great and the range of subjects is very broad. It's a really valuable tool."
Sue Torr
Macarthur Girls High School, Parramatta, NSW
Project Outcomes & ROI
EnhanceTV Direct is now delivering a total of 23,500+ educational videos to over 200 schools around Australia. In addition, the Switch Media Manager is providing ongoing management, 24/7 customer service and technical support of the service.
The EnhanceTV Direct service includes a 3 free month trial to all students and a $3-$4 annual subscription fee per student per school, and is looking to expand it's subscription base exponentially in 2015.
Project summary
Supports Australian curriculum and multi-modal learning
Unlimited viewing of curated programs
Useful closed captions option
Powerful search functions
Create and store your custom projects and clips
Easy-to-use admin tools and analytics
Customer support included in subscription
Secure environment, also accessible via Google Apps Single Sign On (SSO)
Provide a complete service with access to over 21,000 media files
Instant streaming access to any connected device
Delivering a workflow solution to support ingest, transcoding and storage and playlist creation for digital content
Create a user friendly web based portal to enable end user custom playlist creation
Provide a content management service platform that is robust and extensible
"The big thing for me – and I have had experience with other systems – was finding a service that would do the recording for us, host the servers so it would not have an impact on our IT people and be cost effective."
Ruth Jorm
Canberra College, Woden Campus, ACT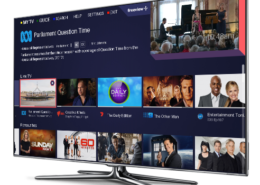 The Freeview Plus HbbTV service upgrade delivers the next level in content discovery and choice for Australian free-to-air viewing.