Stream your favourite kids shows anytime, anywhere, on your tablet or mobile device with the Foxtel Kids App.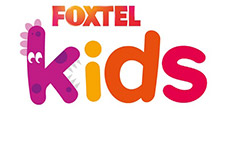 The Client
Foxtel is the leading Pay TV service provider in Australia, with over 2.8 million subscription customers. In recent years, Foxtel has been developing and delivering an elaborate OTT strategy making mobile platforms a priority.
Following some valuable customer feedback and research, Foxtel made it a priority to deliver a child-friendly app to their subscribers with parental controls and the ability to download content to watch offline.
"We're delighted to bring our new Foxtel Kids app to Australian kids and families. After taking on board some great customer feedback coupled with our own research, we've designed what we think is the best app to keep kids entertained and parents informed…"
Deanne Weir
Foxtel Managing Director of Content Aggregation and Wholesale
The Challenge
Foxtel required an app to be designed just for kids that would give them a safe and ad-free way to watch their favourite programs on-demand. The app would need to be designed with a kid-friendly interface so a child could easily navigate to their favourite shows, and have a range of parental safety and control features like channel, classification and age filters and viewing time limits. Another feature required was the ability to download content to watch offline (for up to 31 days without an internet connection).
The app would need to be made available on Google Play Store and Apple's App Store for smartphone and tablets (iOS & Android).
Project Outcomes & ROI
The Foxtel Kids launch was successful for Foxtel with approximately 120k downloads in the first 6 months. Available from Apple's App Store and the Google Play Store for smartphones and tablets (iOS and Android) at launch, Foxtel kids provided Foxtel subscribers with a safe-space for children to enjoy the great Kids content available on the Foxtel platform. It also enabled parents to utilise a range of safety features from classification and channel blocking to implementing a timer to limit screen time. The app provides recommendations of new shows to try, find old favourites and even download to view offline for up to 31 days.
The project is continually evolving, with Switch Media continuing development of the streaming service to deliver improvements and added functionality.
Switch Media's Role
As end to end service provider for Foxtel, Switch Media was excited to assist Foxtel to develop a new app designed just for kids.
Switch Media's role with the development of Foxtel Kids was to build, test, release and maintain the app across all required devices on an ongoing basis.
The technical architecture for the Foxtel Kids app was based on Switch Media's cloud based video content management system, Media Manager and the Universal Player.
The engine room for the management of the service's video assets and live streams, the Media Manager provides the workflow solution for the continued operation of the Foxtel Kids service.
A cross platform player framework with support for a variety of devices, the Universal Player provides a common interface for analytics and player behaviour. The Universal Player is capable of using the current Foxtel streams and content along with the ability to be easily upgraded to newer technologies.
To cater for available bandwidth capacity amongst subscribers, the service uses Adaptive Bit Rate streaming. To achieve this, Switch Media transcodes into 12 different bit rate formats, for use on iOS and other platforms. The application continually monitors the user's given bandwidth, streaming the video at the optimal, highest quality bit rate at any given point in time.
Project Summary
Provide a complete service to support the delivery of 9 kids channels streamed online or downloaded for viewing without an internet connection.
Implementation of parental controls including channel, classification and age filters and a lock screen timer.
Design child-friendly search capabilities, EPG delivery, channel review, live and catch up viewing capabilities.
Deliver a workflow solution to support ingest, transcoding and storage of live and pre-recorded video assets.
Create a user-friendly app for iOS and Android made available to subscribers from the Apple Store and the Google Play Store.
Operation of a service platform that is robust and extendable to support increased channel capacity and load variations.
"It was exciting to successfully deploy an OTT solution that met the unique and family focused requirements of Foxtel"
Mark Wilson
Head of Product Switch Media