Stream the best choice of new shows, complete seasons and live sport, all on your TV.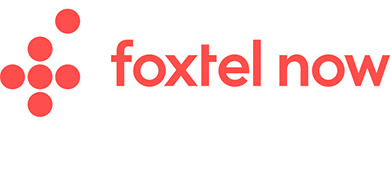 The Client
Foxtel is the leading Pay TV service provider in Australia, with over 2.8 million subscription customers. In recent years, Foxtel has been developing and delivering an elaborate OTT strategy making its content available across multiple platforms.
With the launch of its streaming service, Foxtel Now, subscribers have even greater freedom and access to Foxtel's content from as little as $10 a month.
"Australians can now enjoy Foxtel on their household big screens with a Foxtel designed set top box that is powered by the internet, bringing an affordable, no lock-in contract, flexible way to watch Foxtel's exclusive content…"
Michael Ivanchenko
Group Director, Product Design and Development, Foxtel.
The Challenge
Foxtel required software development for their streaming set-top box that enabled Foxtel Now subscribers to instantly gain access to their Foxtel Now subscription with a TV and internet connection. It needed to have Chromecast capability, built in free-to-air tuner, and the ability to install Android TV apps from the Google Play store.
The result needed to be a fully branded Foxtel Now pay-by-the-month subscription streaming service, in a flexible SVOD format.
Project Outcomes & ROI
The Foxtel Now box launch was successful for Foxtel with key media influencers and industry bodies welcoming the move as a positive step for Foxtel in making its content available to the broadest possible audience. It is available for purchase for $99 online via the Foxtel website or their official eBay store, as well as all major entertainment retailers such as JB HiFi, Harvey Norman and Kogan.
The streaming set-top box, provided Foxtel subscribers with a streaming entertainment center designed just for them. It provides live and on-demand access to video content from Foxtel Now's library (subscription required), free-to-air television and third-party streaming apps.
The project is continually evolving, with Switch Media continuing development of the streaming service to deliver improvements and added functionality.
Switch Media's Role
As end to end service provider for Foxtel, Switch Media was excited to assist with the software development for their new streaming set-top box.
Switch Media's role was in developing the software experience for the Android TV home screen with Foxtel content and UX merged with Android Apps and their recommendations.
In addition to the home screen experience, Switch Media also developed the OOBE (Out of Box experience) and the OTA (Over the Air) update service to allow software updates to targeted, phased and/or progressive groups of boxes.
The home screen experience is based on Switch Media's vast library of application components and provides a consistent experience optimised for Android TV, allowing access to Live and On Demand content secured with DRM, supporting closed captions and Full HD.
The system is also integrated with Switch Media's real time telemetry solution providing increased monitoring and tools for enhanced operational support.
Project Summary
Software development for Foxtel's new streaming set-top box with the following features and capabilities:
4K Chromecast support
Built-in free-to-air tuner
The ability to install Android TV apps from the Google Play store, including other streaming services and catch-up TV
Full HD streaming capability for Foxtel Now
Up to 4K video support
8GB on-board flash storage
802.11ac Wi-Fi
Infrared/Bluetooth remote control
HDMI 2.0, Ethernet and Bluetooth 4.1 connectivityt
Voice support in remote (though no voice capability at launch)
Android TV capability
"Our software development allows Foxtel Now subscribers to take their Foxtel Now box anywhere in Australia and instantly gain access to their Foxtel Now experience, as long as they have a TV and internet connection."
Christopher Stenhouse
CEO Switch Media